Do you chose the right diapers?
Posttime:2013/1/27 Source:Lirui Packaging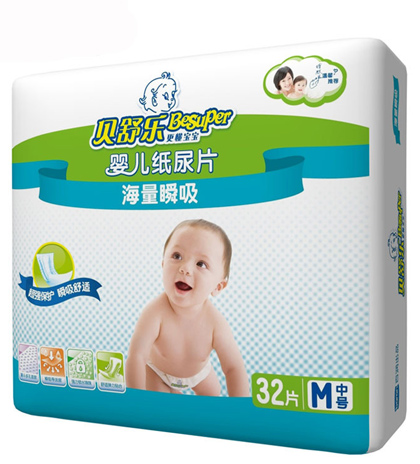 LIRUI Packaging Prouducts Co.Ltd have specialized company in the prouduction of diaper bags.
  How to choose diaper,I don't know you have choose the right one?mothers, Today, LIRUI Packaging Prouducts Co.Ltd will share how to choose .
  Frist: Good fabric
  The good diapers,we touch on it will feeling like touching a layer of soft cashmere quilt,the inside of the three-dimensional shield is feels with rub baby tender little ass. They generally use the world''s most popular non-woven ,while improving the absorption rate, guaranteed to give the baby the most attentive care.
  Secondly: Ultra-thin and breathable care
  When the temperatures gradually increased in summer,Baby will feel sultry when use diaper, airtight fabric, it is likely to cause a red ass.thick dispers will cause baby's leg like a "O", If we choose the 2-3 mm what is very thin, that will avoid these problem.
  Last:Not broken ,not afford the lump,water capacity,good water lock
  Absorption speed, water volume, the first choice for our mother. during use, we encounter the most troublesome problem is breaking from the lump, as the product will cause harm to the baby skin and underwear pollution, thus affecting the baby comfortable, feeling and sleep. Lock good water-based products, to reduce the workload and to keep the baby a good night''s sleep .
  And LIRUI Packaging Prouducts Co.Ltd remind of the mothers who choose diapers must not choose those are cheap, because of the little baby''s skin is very sensitive and delicate, and use of poor quality diapers easily cause allergies and other phenomena, to more harm than good.
(Above by specializing in the production of various bags force Core packaging:www.packaging.so wants to know more about packaging bag, food packaging bags, coffee bags, stand up pouch and other related information, welcomed the calls:020-87505298. )
Previous: Nice processes of quotation